Forget Playstations, iPads or Peppa Pig – we think the best way to keep kids happy is to let them loose in the kitchen. Cooking with kids may sound stressful, but it's the perfect way to introduce them to the joy of food while educating them on different food groups and ingredients.
So, if you're struggling to think of things to do with your children when you're in the house, follow our guide on how to cook safely with kids. With tips on prepping, cooking and washing the pots, you can have fun, stay safe and cook something you'll all love.
Quick Links
Ingredients and Recipe Planning
Ingredients and Recipe Planning
We believe that children should be involved in cooking from the earliest stages – including doing the shopping and searching for the perfect recipe. By allowing your kids to help with the groceries, you'll expose them to foods and ingredients they may never have tried before, and engage them in the whole process of meal prep.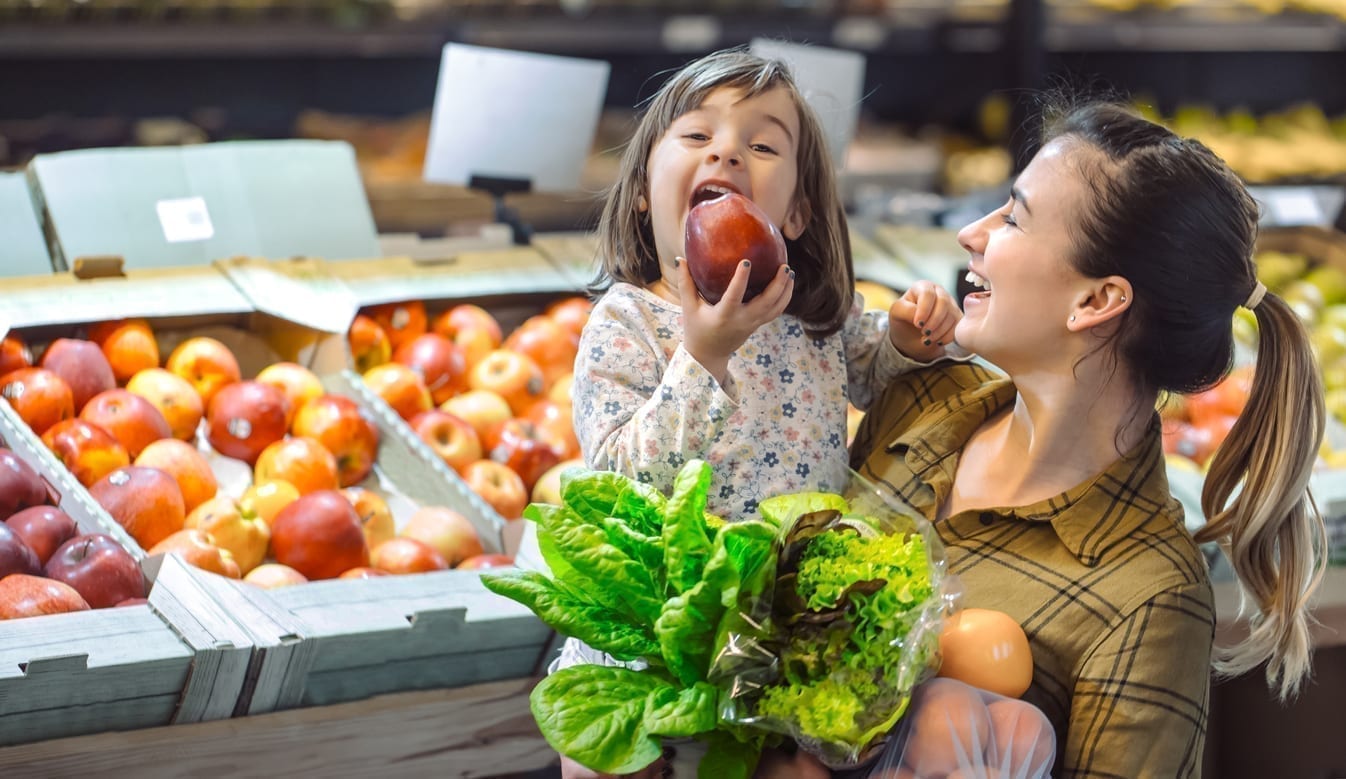 Here are some top tips on how to get your child interested in planning and preparing a meal from the early stages:
– Take time to flick through cookery books with your child, preferably ones that contain simple recipes and lots of imagery. Ask them what their favourite foods are and try to come up with a recipe that echoes certain elements of what they like.
– Make sure you choose a recipe that has some child-friendly steps – it's no good making a dish with lots of slicing, chopping and flambeeing! Instead, aim for simplicity, and make sure they can get involved in at least some of the physical cooking and preparation.
– Have them write down the list of ingredients needed to make a particular dish; they could even draw pictures of the various vegetables, herbs and spices needed. This will help them engage with the idea, and they'll be keen to see it through.
– We know shopping with children can be stressful, but taking the time to introduce them to the process of sourcing food can be enjoyable and educational. Instead of a big supermarket, head to your local greengrocer, butcher, baker or fishmonger. That way they'll have a different and altogether more enjoyable memory and experience of shopping for ingredients.
– Have your child lay out all the ingredients when you get home and take the time to describe what each will bring to the dish. Educating your kids on different ingredients now will help them master the basics of cookery in the long-term.
Preparation and Cooking
Of course, caution is necessary when cooking with kids, but it doesn't mean they can't get involved with some of the steps of a recipe. Take things slow and work step-by-step, making sure to involve your little ones where possible so that they don't get restless and lose interest.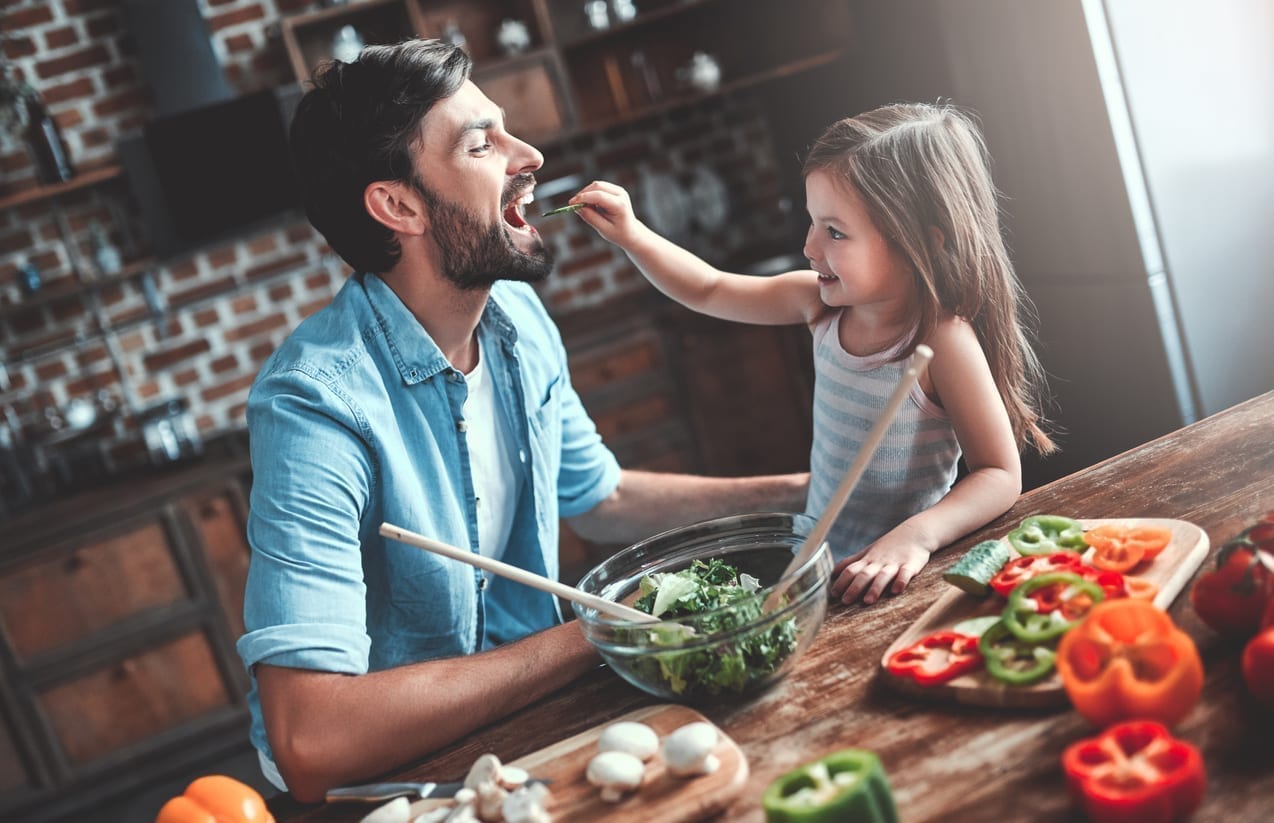 In terms of meal prepping and cooking, here are some basic tasks they can have a go at in the kitchen:
Peeling boiled eggs – great for tiny hands, peeling eggs is a simple step that your child will enjoy. Just make sure to soak them in cold water for long enough so that they're nice and cool.
Topping pizza – what could be more enjoyable for little chefs than topping their favourite food! Sure, they might make a mess of it, but it's all part of the fun of experimenting in the kitchen.
Mixing and mashing – if part of your recipe requires mixing or mashing, that's a great job to pass to youngsters you're confident can safely use a whisk or masher. Again, they may make a mess and not quite get all the lumps out, but it will feel like a big job and help them feel of value.
Cleaning vegetables – have a potato that needs scrubbing or a salad that needs rinsing? Let your child muck in and help by washing all your greens, ready for you to chop them.
Mixing ingredients – whether you're making pizza dough or cake batter, leaving your child in charge of mixing together ingredients is a great way to involve them in the kitchen. When they see the mix coming together, they'll be genuinely excited and hungry for more.
Juice fruits – if your recipe requires lemon, lime or orange juice, have your child put the squeeze on your fruits. This is easier if you have a manual juicer, as they'll have to put minimal effort in (although, make sure you're keeping a close eye on them).
Shape patties – whether you're making meatballs, fritters, stuffing balls or hash browns, your child will love shaping foods into round patties, ready for the oven.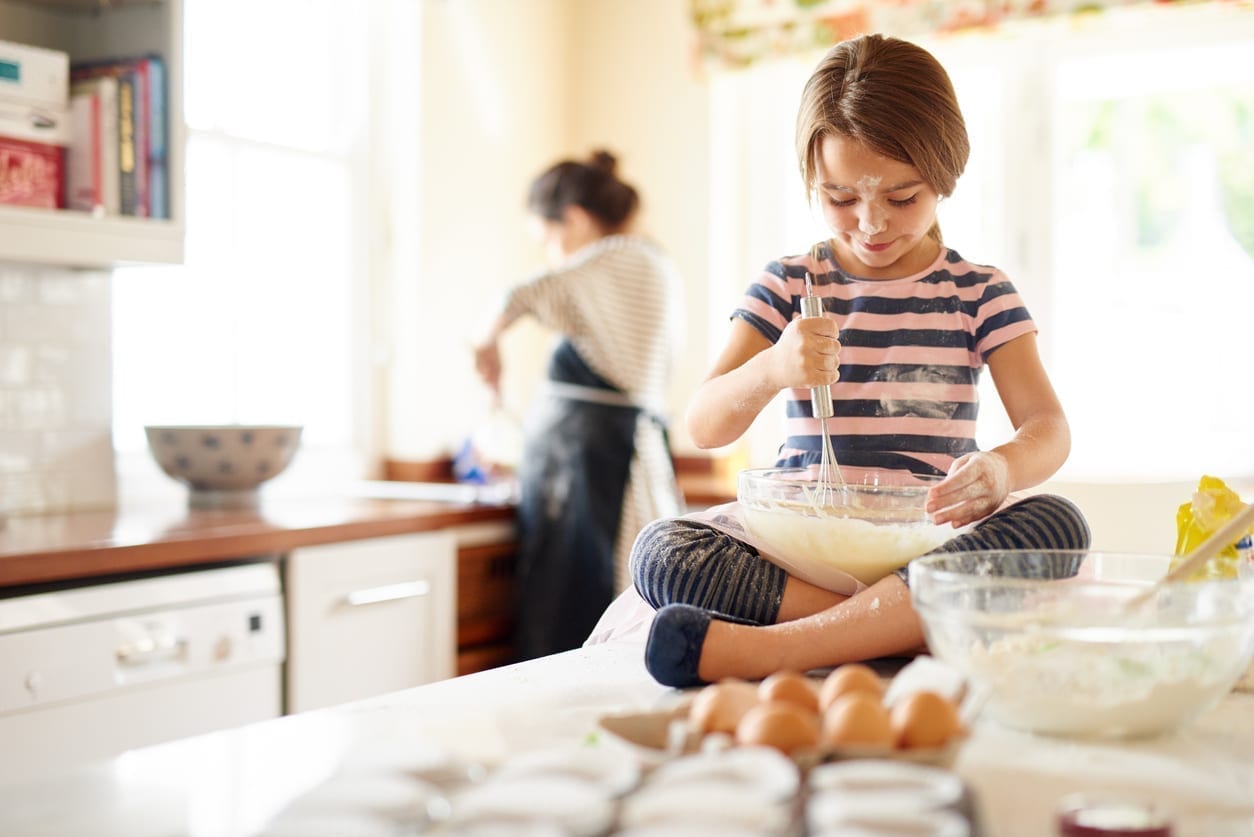 Cleaning and Washing Up
We all hate doing the pots after a good cook-up, but it is a good opportunity to get the kids involved – and save yourself all the trouble! Obviously, some tasks are better left to grown-ups, like cleaning the oven, but there are plenty of ways your little ones can help with cleaning up the kitchen. Here are a few ideas:
Wiping down the sides – simply spritz a little cleaning spray onto the worktops and the kids can easily wipe away with kitchen towels. You may need to provide a step-stool though!
Loading and unloading the dishwasher – great news: one of the most hated chores in the kitchen is one you can easily do with kids. Loading dirty dishes in the dishwasher is easy as pie, and they may actually enjoy fitting all the plates and cups into their rightful place.
Composting food waste – if you have a compost heap, having your child recycle food waste and scraps is a great introduction to the merits of composting food waste. They'll love getting hands-on, and it's super educational too.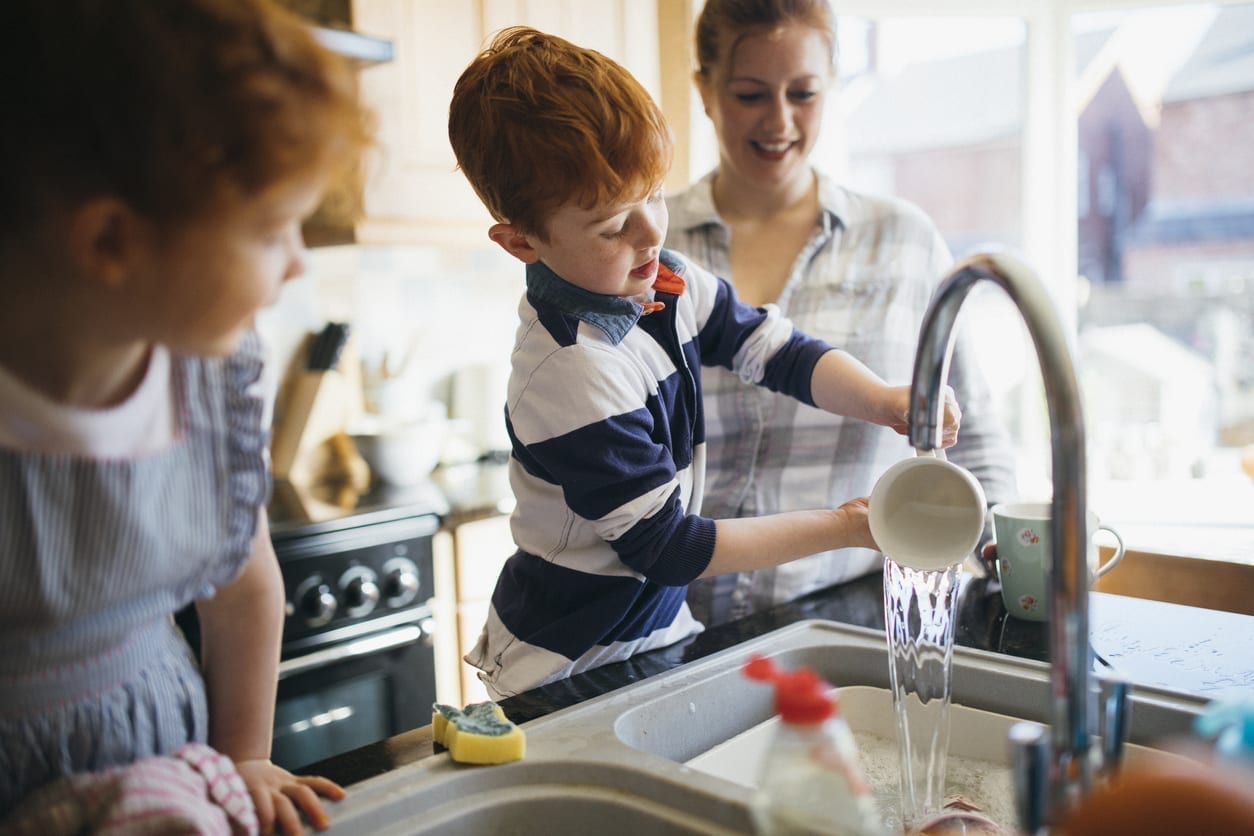 So there you have it, a few ideas on how to cook safely with kids and enjoy some time in the kitchen as a family. We hope it inspires you to get cooking with your little ones and share in the joy of food together.
At Oven Pride, we've made it our mission to take the stress out of cleaning the oven, so you can enjoy endless fun and creation in the kitchen. For more information and kitchen cleaning advice, visit the homepage today.