As tempting and delicious as takeaways can be, frequently ordering from our favourite fast food restaurants can take a toll on the waistline just as much as the wallet. If you find yourself craving these treats more than you'd like, then you're in luck: you can still satisfy those fast food pangs by making healthier alternatives to your favourites.
Mirroring the taste but not the nutritional content of popular dishes, we've come up with a collection of substitute servings for you to make next time you think of reaching for that takeout menu.
1. Almond-coated chicken nuggets
Chicken nuggets certainly taste great, but they're also deep-fried in grease and steeped in calories. What you need is a version that still features juicy, tender meat, but without the calorific coating on the outside. That's where this version comes in. Instead of breadcrumbs, this tasty take uses ground almonds for an added protein punch, seasoned with salt, pepper, garlic powder and paprika for that unmistakable nugget-y flavour. Serve with your favourite dipping sauce or leave them plain to enjoy nuggets with a difference.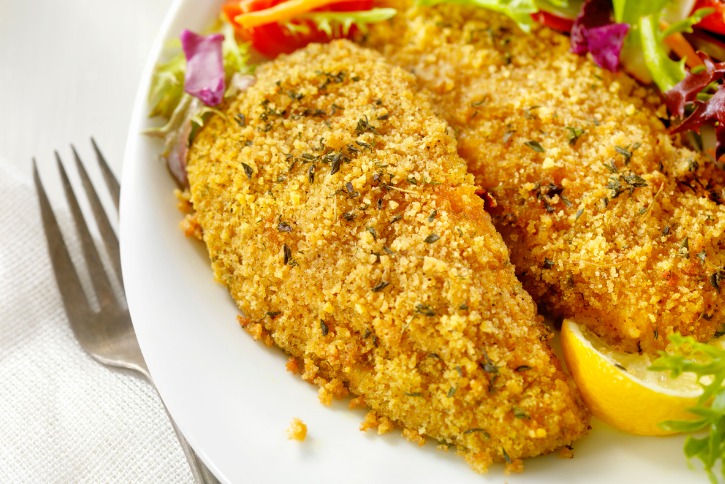 2. Oven-baked fish and chips
The British takeaway favourite is hard to beat, but it's nearly always swimming in a sea of oil before it reaches your plate. For a healthier take, try this healthier version of the classic dish. Instead of going for a dip in grease, this flaky fish is coated in breadcrumbs, thyme, eggs, and mustard, and then oven-baked alongside the chips, creating a delicious serving of both that's sure to sate those takeaway cravings. A dash of lemon or salt and vinegar and they're good to go.
3. Extra-lean cheeseburger
There's nothing quite like tucking into a juicy burger when the fast food cravings strike. But if you fancy taking it easy on the calories, go for this leaner version of the all-American icon. Instead of using the fatty, cheap ground meat that fast food outlets opt for, it's made with extra-lean ground beef. You could even grill them on a wire rack and skip out on the cheese to drop a few extra calories too! Why not add the chips from the above recipe while you're at it?
4. Non-greasy onion rings
Speaking of additional extras, onion rings are an excellent accompaniment to burger, but they also fall victim to the usual fast food issue of being full of calories. Go for these breaded, oil-free, dairy-free rings of onion-y goodness instead foregoing batter in favour of a combination of flaxseed meal, whole wheat bread and ground cornmeal, they're a surprisingly nutritious alternative to what you might be used to. And of course, they're baked too, so you're ensuring they won't be coated in grease and they'll stay nice and crunchy too.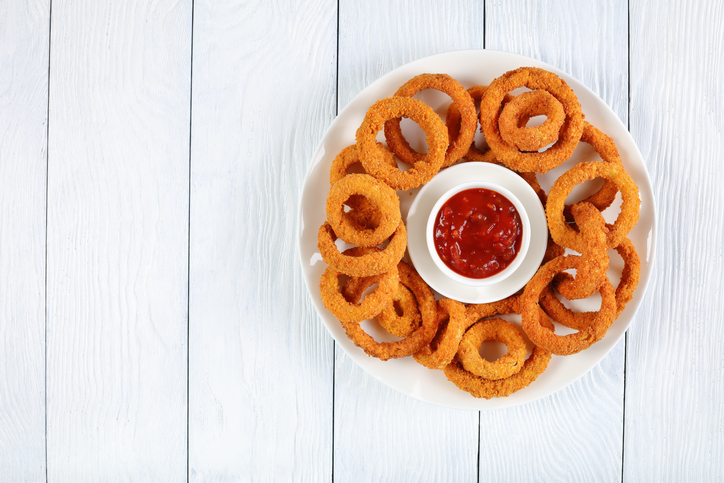 5. Home-baked cinnamon rolls

For a sweet treat without the guilt, you can even make cinnamon rolls healthy too! This recipe cuts out much of the bad stuff, slashing the usual baked good's nutritional numbers down to size in the process. Notably, the topping is made from light cream cheese, coconut oil and almond milk, skipping out on much of the sugary elements you'd usually get from a regular cinnamon roll. Channel your inner Bake Off and give these a go, instead of going for the takeaway or store-bought option instead.

6. Whole wheat pizza crust

Perhaps the ultimate takeaway treat, a good pizza is a gooey combination of deliciously stretchy cheese, flavourful tomato sauce and toppings of your choice. Unfortunately, healthy it is not. This whole wheat pizza crust, which also contains Greek yogurt and honey, might sound a little on the strange side, but it's much healthier than your average takeaway version. Go for toppings like spinach, red peppers, lean chicken and ham and mushrooms for less calorific options too.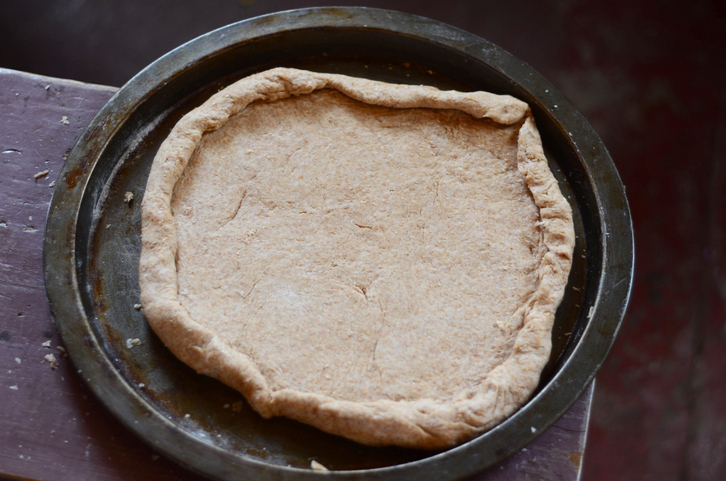 7. Fresh spring rolls
Spring rolls are an absolute must have if you're ordering a Chinese, but not if you're trying to watch what you eat. Avoid the deep-fried variety and go for these deliciously fresh and vibrant spring rolls with blood orange dipping sauce instead. Packed with cucumber, mango sticks and lean chicken for a powerful, zesty punch with every bite, these are simple to make, taste great and add plenty of colour and feel-good flavour to your plate.
At Oven Pride, we've made it our mission to take the stress out of cleaning the oven, so you can enjoy endless fun and creation in the kitchen. For more information and kitchen cleaning advice, visit the homepage today.