Despite our best efforts, the kitchen always seems to become one of the most cluttered and disorganised rooms of the house. Try as we might, the cupboards, sink and fridge soon end up overflowing with a surplus of pots, pans, and food that make keeping things tidy and finding certain items a chore. Factor in the amount of people you live with, whether it's your family or flatmates, and the space in your kitchen begins to dwindle too.
Luckily, there are a whole host of utilities, appliances and handy gizmos you can use to keep your kitchen in check. Here, we'll show you our pick of the best to help keep your kitchen looking tip-top at all times.
Magnetic knife bar
Stylish and practical, a magnetic knife bar keeps your chopping implements in one neat area that won't take up the usual amount of space in your kitchen drawer. Plus, it easily fits to your wall with no trouble.
Where to buy: ProCook
Price: £19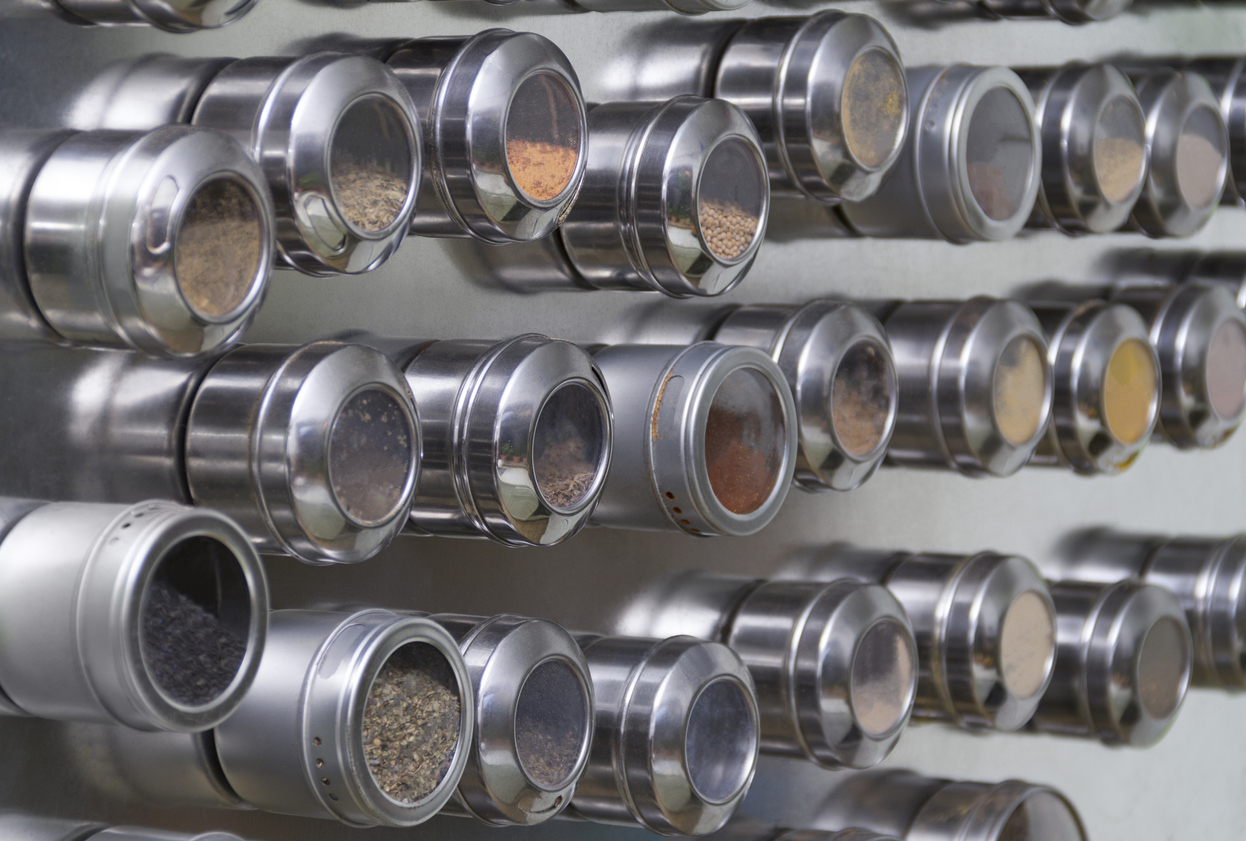 Magnetic spice tins
Spices can take up a lot of space in a cupboard, and rummaging around in there when you're rustling something up is almost always an inconvenience. These magnetic spice tins can be attached to your fridge or other metallic surface to keep them in easy reach when you need them. Just be sure to keep them labelled so you know what's inside.
Where to buy: Amazon
Price: £14
Spice rack
If you don't fancy magnetic spice tins, then spice racks come in all shapes and sizes, keeping your seasonings in one easily reachable area. While they can be attached to the wall, we like this extendable option which can easily be altered to accommodate the amount of spices you have. Whether you keep it in your cupboard or out on the kitchen top, it also comes in a range of different colours to suit your kitchen's look.
Where to buy: Amazon
Price: £17.59
Sink caddy and sponge holder
The sink area of any kitchen tends to be a mess the majority of times, strewn with sponges, half-empty bottles of washing up liquid and scourers. This chic sink caddy from Joseph Joseph keeps everything neat and tidy, giving the usual implements that surround your sink a place to be put back. No more piles of brillo pads and sponges!
Where to buy: John Lewis
Price: £20
Narrow utensil tray
Cutlery drawers tend to be over-filled at the best of times. Neaten things up with this narrow utensil tray from Joseph Joseph, a remarkably simple but innovative product. By angling and layering each compartment on top of each other, you can store a full set of cutlery in a way that takes up far less space when compared to that of a conventional cutlery tray. Plus, the non-slip feet on the base prevent it from sliding around in your drawer.
Where to buy: Argos
Price: £12
Expandable cookware organiser
If your cupboards are a jumble of mismatched pots and pans, with handles sticking erratically out of their doors, and you don't like having to remove all the pans from your oven just to cook something, then you're in luck! This expendable cookware organiser from YouCopia is here to help. Designed to maximise space and keep your chopping boards, pans and pie plates in top condition, it's an essential for the home cook who likes to stay busy in the kitchen.
Where to buy: HomeLoftUK
Price: £50.40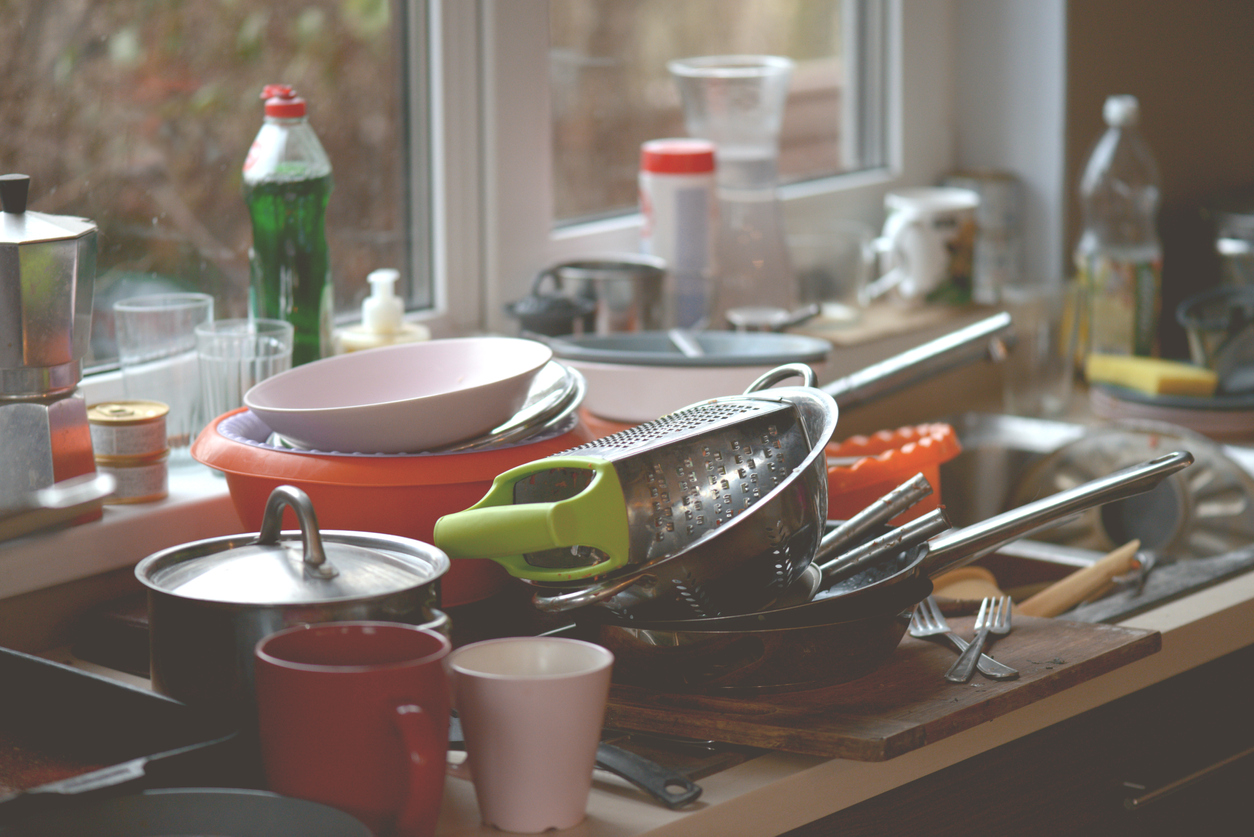 Food container lid organiser
Tupperware lids have the annoying habit of either mysteriously going missing or ending up at the back of cupboards in hard to reach spots, a frustrating occurrence for anyone who has leftovers to refrigerate. No more resorting to covering your containers with cling film thanks to this handy gadget! It's easy to clean and a breeze to fit into cupboards too.
Where to buy: Amazon
Price: £12.99 – £15.99
Hanging pot rack
If you're lacking cupboard and countertop space, then a hanging pot rack can keep your pots and pans in one area and add a touch of chic style to your kitchen too! We like this once from OROPY as it has two installation methods and features an extra rack for large pots too!
Where to buy: Amazon
Price: £32.88
We hope you've found these tips helpful! Looking for more kitchen-friendly advice? Check out the new Oven Pride blog or visit our homepage to learn more about our unique oven-cleaning formula.