We're all spending more time at home than ever. And, if you throw a little one or two into the staying-in mix, the potential for boredom is huge. So, what better time to take up baking? It's relaxing for us, keeps the little ones busy and we even get to eat something delicious once we're finished. It's win-win! Take a look at our top 10 recipes that are perfect for cooking up a storm with the kids.
Click the recipe you fancy, grab your pinny and get the kids ready for baking fun!
Banana bread
Rocky road
Vanilla cupcakes
Healthy cookies
Energy balls
Oaty scones
Plum and nectarine bars
Pitta pizzas
Cheesy stars
Sausage rolls
Classic Treats
If you're looking for something sweet, delicious and not too complex then we have just the thing…
BANANA BREAD
As simple dishes that taste delicious go, banana bread tops the list. Plus, you get to use up those bananas that have been busy going brown in the fruit bowl and sneak some fruit into the kid's diet!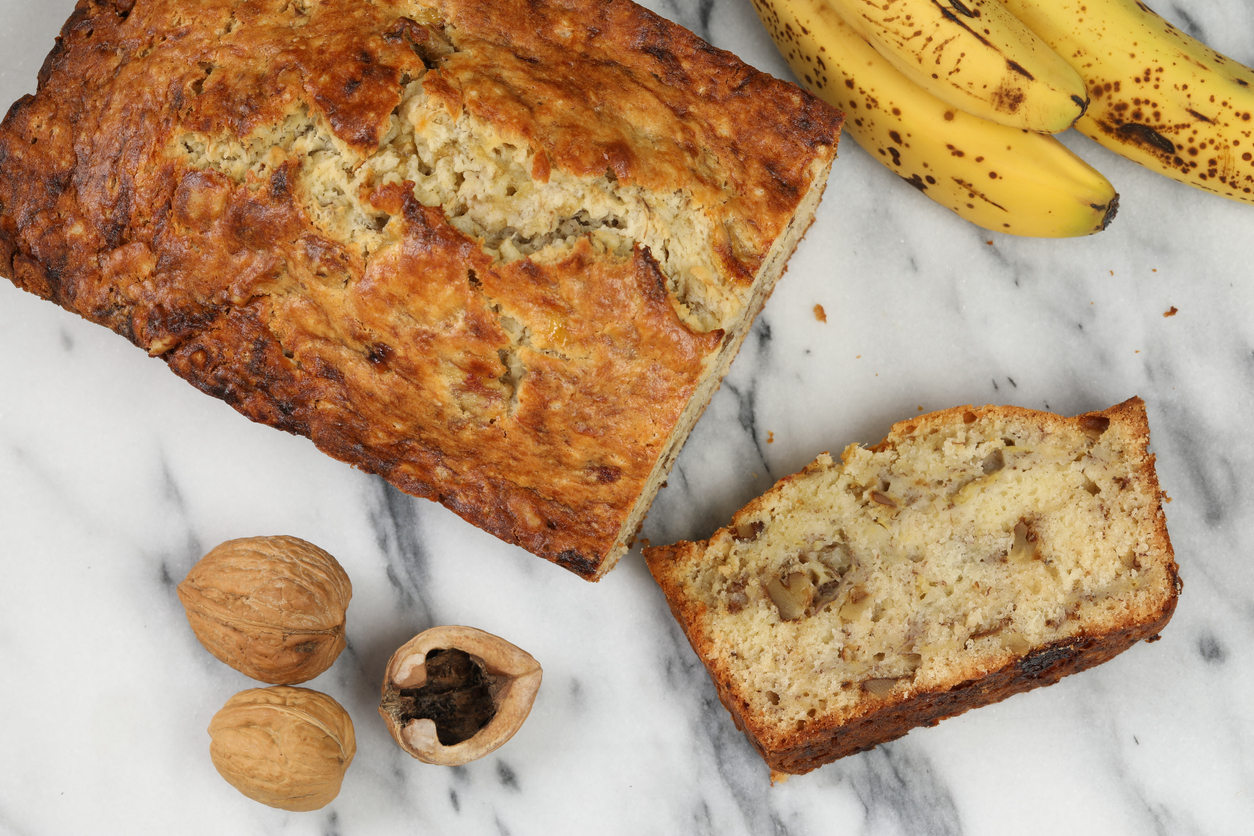 Ingredients:
– 3 very ripe bananas
– 175g plain flour
– 125g melted butter
– 125g golden caster sugar
– 1 tsp vanilla extract
– 2 medium eggs
– 1 ½ tsp baking powder
– ½ tsp bicarbonate of soda
Method:
Heat the oven to 180C/fan160C/gas 4.
Mash the bananas, add in butter and caster sugar and mix.
Add in the vanilla extract and beat in the eggs.
Sift in the flour, baking powder and bicarbonate of soda.
Pour the mixture into the loaf tin and bake for 45-60 minutes.
Check it's done and leave to cool in the tin for 10 minutes before lifting onto a wire rack.
ROCKY ROAD
Super simple, doesn't require an oven and is a delicious treat that you'll love almost as much as the kids do!
Ingredients:
– 175g butter,
– 5 tbsp golden syrup
– 400g roughly chopped dark chocolate
– 250g roughly chopped milk chocolate
– 200g marshmallows
– 150g roughly chopped blanched almonds
– 125g raisins
– 300g malted milk biscuits, broken into small chunks
Method:
Place butter, syrup and chocolate into a large saucepan over a low heat.
Let the chocolate melt, then mix until smooth and set aside to cool.
Once the mixture cools, add the marshmallows, nuts, raisins and biscuits to the pan and fold together using a rubber spatula until evenly mixed.
Spread out into an even layer in a tin and chill before slicing.
VANILLA CUPCAKES
These little bites of yumminess are the perfect thing to make with the kids for the full baking experience!
Ingredients:
For the cakes…
– 160g softened butter
– 160g caster sugar
– 3 medium eggs
– 160g self-raising flour
– 2 tsp vanilla extract
For the icing…
– 160g softened butter
– 270g icing sugar
– 1 tsp vanilla extract
Method:
Heat the oven to 170°C/150°C fan/gas 3½.
Put all the cupcake ingredients into a large bowl.
Using an electric hand mixer (or wooden spoon but it'll take longer) beat together until blended.
Line a muffin tin with the paper cases and spoon in the batter.
Bake for 20-25 minutes until risen, and a skewer comes out clean.
Leave to cool on a wire rack.
For the buttercream icing…
Place butter and icing sugar into a mixing bowl and beat until combined then add in vanilla extract.
Whisk or beat until smooth and paler in colour.
Use a palette knife and spread dollops of the icing onto the cakes.
Decorate using chocolate chips or hundreds and thousands.
Healthy options
Maybe you want the baking experience without the copious amounts of sugar and butter? Don't panic, it's perfectly possible and we've put together some of our favourite healthy treats here.
HEALTHY COOKIES
There's no such thing as a healthy cookie we hear you cry! Well, good news, there definitely is, and these tasty treats have no eggs, flour or added sugar. Win-win!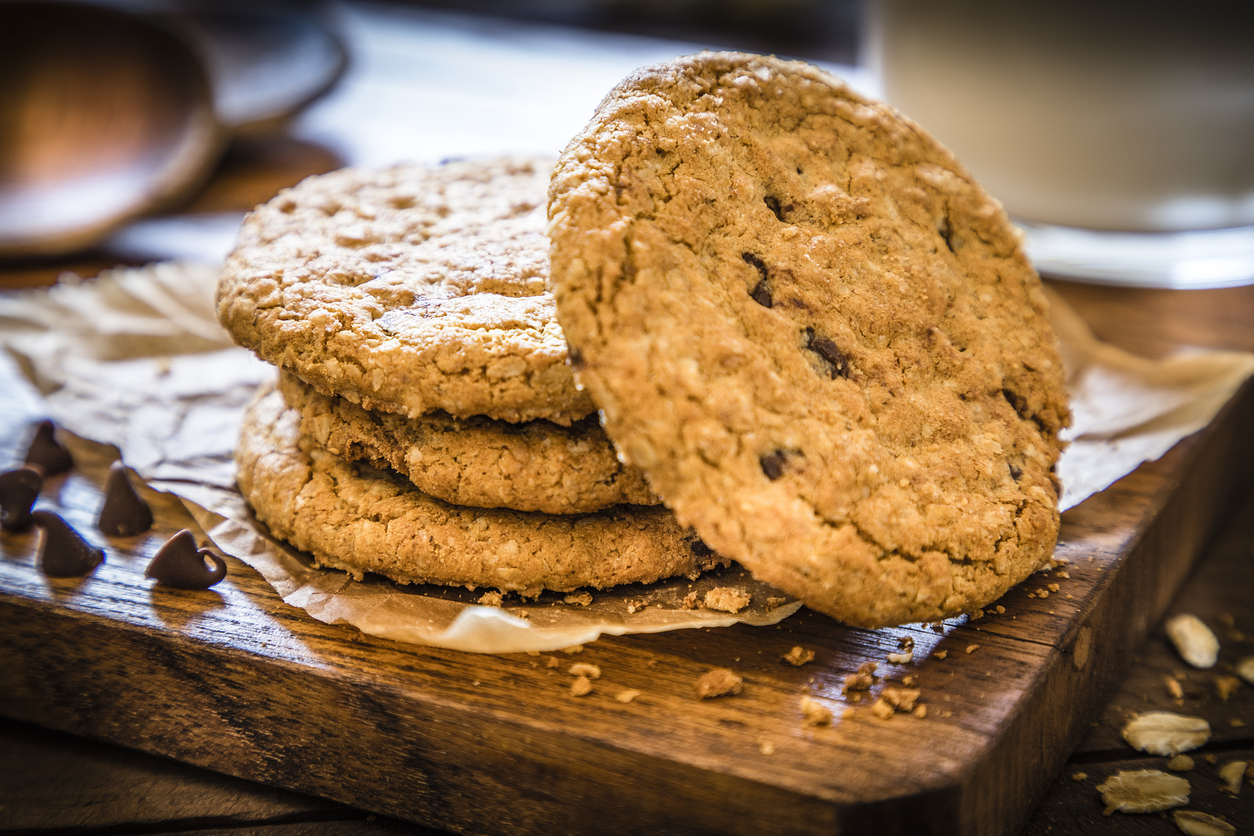 Ingredients:
– 2 large, very ripe bananas
– 120g oats
– 3 tbsp peanut butter
– 1/2 tsp cinnamon
– 1 tsp vanilla extract
– 1/8 tsp salt
Method:
Preheat oven to 350 degrees F/ Gas mark 4.
Mash bananas together until smooth.
Add the rest of the ingredients and stir with a wooden spoon until mixed.
Scoop 2 tbsp of batter onto a lined baking tray.
Press down a little to resemble more of a cookie shape.
Bake for 12-14 minutes or until soft in the centre but browned around the edges.
NO-BAKE ENERGY BALLS
What tastes like a treat to kids but is full of goodness? An energy ball, that's what. This super simple recipe doesn't require any baking, making it perfect for cooking with the kids.
Ingredients:
– 150g rolled oats (chopped lightly in a food processor)
– 150g rice crispies
– 50g shredded coconut
– 25g chia seeds
– 25g flaxseed (ground)
– 50g natural peanut butter
– 25g virgin coconut oil
– 25g honey
– 25 mini chocolate chips
Method:
Stir peanut butter, coconut oil and honey together until smooth.
Mix together dry ingredients.
Pour peanut butter mix over dry ingredients and mix until combined.
Pop mixture in the fridge for 20-40 minutes.
Press (don't roll) 2 tbsp of mixture together into small balls and refrigerate.
Chill energy balls for 30 minutes then enjoy.
OATY SCONES
These would be great for breakfast or as a mid-afternoon snack and, as they have no added sugar, they're a guilt-free treat for you, too.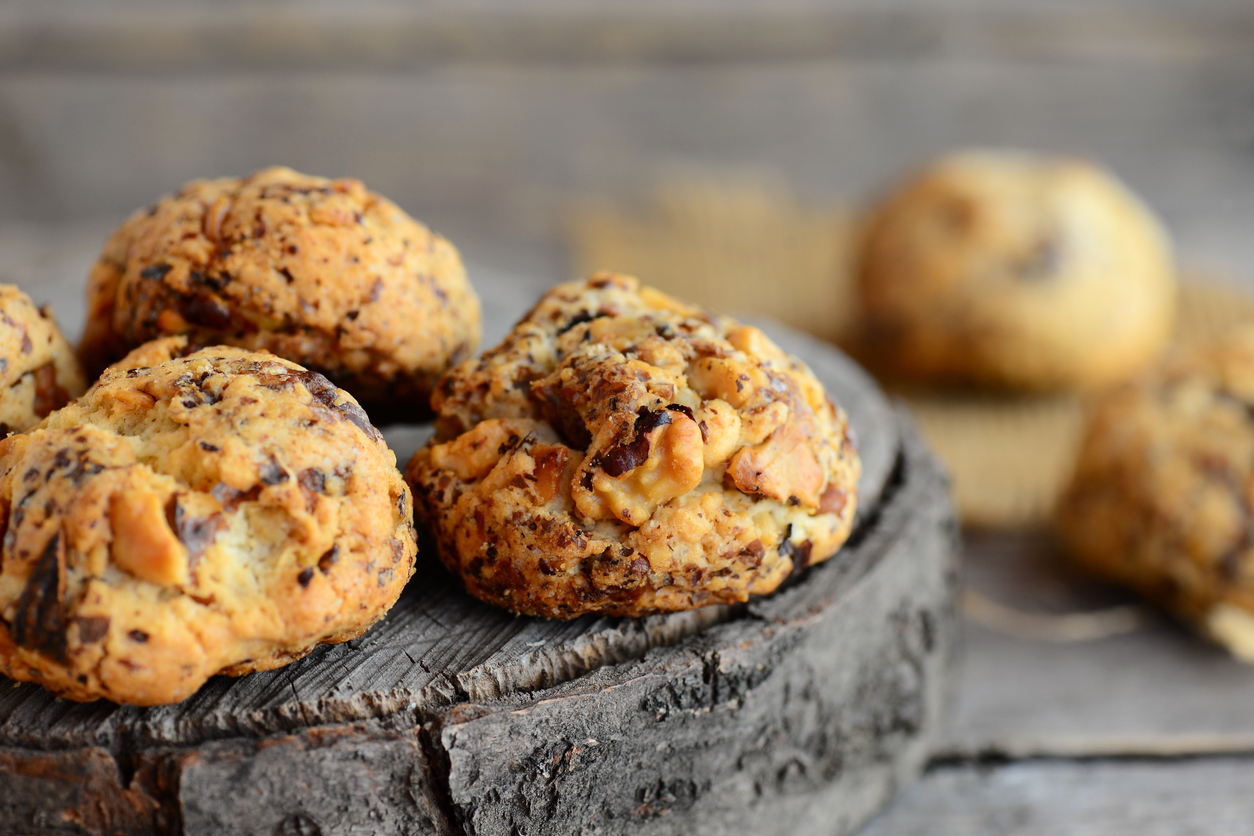 Ingredients
– 200g plain flour
– 200g oats
– 1 tsp cinnamon
– 2 tsp baking powder
– ¾ tsp baking soda
– ½ teaspoon salt
– 120ml coconut oil
– 4 tbsp plain or vanilla yoghurt
– 2 tbsp honey
– 120ml milk
– 2 apples peeled and diced
Method
Heat oven to 200°C /gas mark 6.
Mix together flour, oats, cinnamon, baking powder, baking soda and salt in a large bowl.
Add coconut oil and mix until blended.
Combine yoghurt, honey, milk and apple pieces and stir into dry ingredients until the mixture sticks together.
Put mixture onto baking paper and press flat (about 1-inch thick).
Score dough into 16 pieces (4 rows of 4 scones).
Bake until golden, about 20 minutes. Remove from oven and cool for 5-10 minutes. Slice through score marks to serve.
PLUM AND NECTARINE BARS
If your little one is reluctant to try new things, then enlisting them to help you to bake these tasty snack bars could work wonders!
Ingredients:
– 140g butter
– 250g rolled oats
– 140g light muscovado sugar
– 3 tbsp golden syrup
– 50g raisins
– 50g walnut pieces, roughly chopped
– 50g mixed seeds
– 50g fresh plums, stoned and roughly chopped
– 50g fresh nectarines, stoned and roughly chopped
Method:
Preheat the oven to 160°C/gas mark 3.
Gently heat together the sugar, golden syrup and butter in a pan until melted.
Add oats, raisins, walnuts and seeds to the pan and mix.
Spoon half the mixture into a 23 x 23cm baking tin.
Scatter over the plums and nectarines, then top with the remaining oat mixture. Pack the mixture down well and smooth with the back of a metal spoon.
Bake in the oven for 35 minutes, or until golden.
Leave to cool completely before cutting into 16 bars with a sharp knife.
Savoury recipes
So, you're not in the mood for something sweet, and you're looking for something to satisfy your savoury cravings? Panic not, we have that, too!
PITTA PIZZAS
The perfect way to make a quick snack, these tasty treats could even double up as a dinner for little ones. The beauty is, you can load with veg but still tell them that they're having pizza!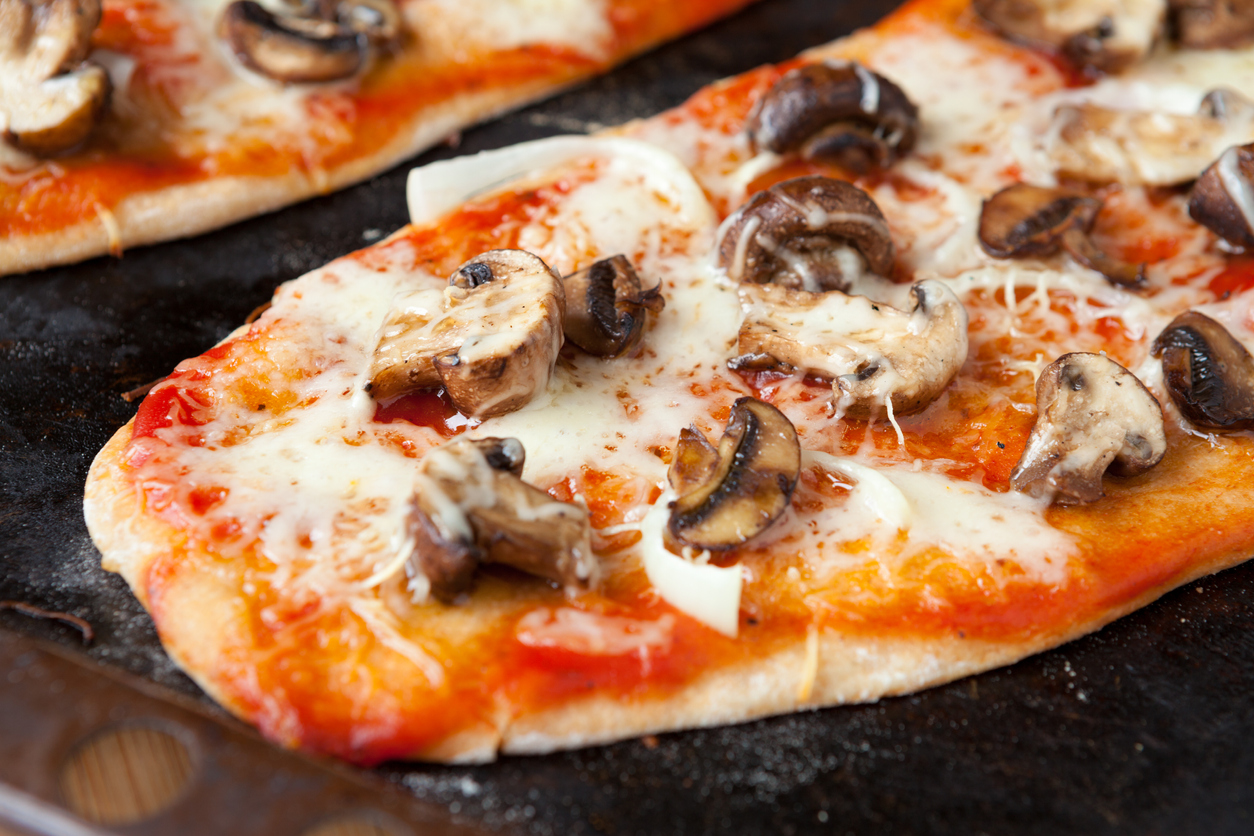 Ingredients
– 6 wholemeal pitta breads
– Sliced mixed peppers
– 175g tomato purée
– 200g mushrooms, brushed clean and sliced
– 125g medium cheddar, grated
– 100g drained tinned sweetcorn
– 170g cherry tomatoes, quartered
Method:
Preheat the oven to 200°C/gas mark 6.
Cut the pittas in half and place on a large baking tray.
Spread the tomato purée over the pitta halves, then top with the mushrooms, sweetcorn, tomatoes and peppers and sprinkle liberally with cheese.
Cook in the oven for 10-12 minutes, until the cheese is melted and bubbling.
CHEESY STARS
Cheesy and delicious, these stars are great for little fingers just getting to grips with dough.
Ingredients:
– 160g plain flour, plus a little extra for dusting
– 70g unsalted butter plus extra for greasing
– 60g mature cheddar, grated
– 1 medium egg
Method:
Preheat the oven to 180°C/gas mark 4.
Line two baking trays with baking paper.
Rub the butter into the flour using your fingertips until the mixture resembles breadcrumbs.
Add the cheddar and beaten egg, and mix together with a wooden spoon until combined.
Roll out the dough and cut star shapes using a cutter (or even a drinking glass if you don't have a cutter, and fancy cheese circles instead).
Bake for 10-12 minutes until just golden.
Remove from the oven and leave to cool on the trays for a couple of minutes, then transfer to a cooling rack.
SAUSAGE ROLLS
Who doesn't love a sausage roll? Use ready-made pastry and these tasty treats will impress your pals and be simple enough that the kids can help.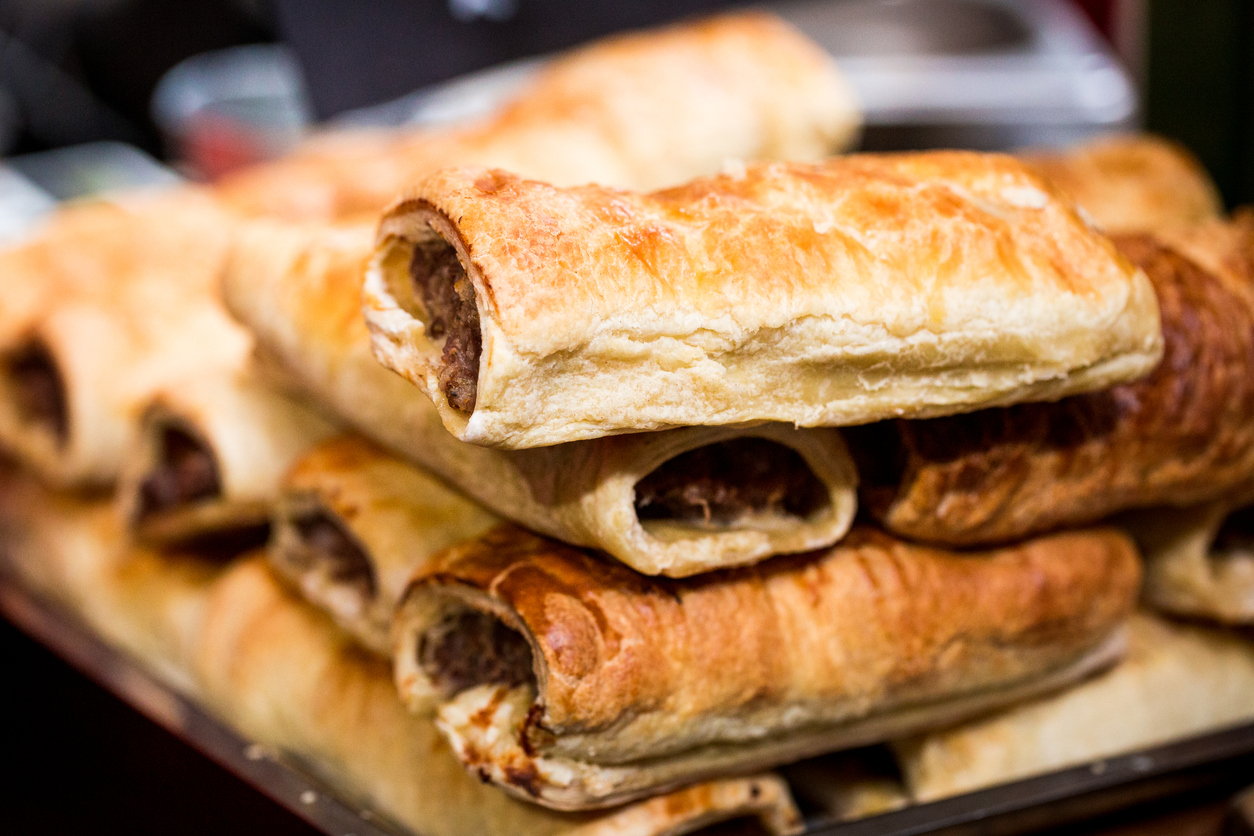 Ingredients:
– 6 pork or meat-free sausages
– 375g ready-rolled puff pastry
– 1 small cooking apple
– Whole grain mustard
– 1 medium egg
– 1 tsp poppy seeds
Method:
Preheat the oven to 200ºC/ gas mark 6.
Unroll the ready-rolled puff pastry, then cut in half lengthways.
In the middle of each strip of pastry add grated apple, mustard and sausage.
Brush edges of the pastry with the beaten egg, reserving some for the top.
Fold the pastry over the filling, and seal by pressing gently on each roll.
Flip the roll so the seal is on the underside of each roll.
Cut each strip into 8 rolls. Brush the tops with the remaining beaten egg, then sprinkle with the poppy and sesame seeds.
Place the rolls on a baking tray and bake for 25-30 minutes until crisp and golden, and the pork is cooked through.
So, there you have it, the easiest recipes that will be perfect for making with the kids.
At Oven Pride, we've made it our mission to take the stress out of cleaning the oven, so you can enjoy endless fun and creation in the kitchen. For more information and kitchen cleaning advice, visit the homepage today.