Ever wondered how clean we are as a country? Fancy seeing how much effort we put into sprucing up our oven racks? Well you're in luck, because we've wrangled some data from Google that provides a glimpse into the UK's cleaning habits, including specific valuables, parts and appliances that get the most attention when it's time for a spring clean.
From pre-pandemic to our current situation, our results show how things have changed in these newly restricted times. Looking to learn more? Take a look at how we conducted our research and what our findings might mean below!
What did we do?
After typing in "how to clean" into Google Search, we used its autocomplete function to see what the most popular terms were that follow this phrase, i.e. "how to clean a TV screen" or "how to clean blinds". The entire search term was then added to Google Trends, helping us to see search data from March 2019 to August 2020 across the United Kingdom.
This data range allowed us to compare the period of March-August 2019 to the main lockdown months of March-August 2020. Google Trends shows data on weekly averages (which we combined to have monthly averages); the Interest Over Time data is numbered out of 100 (this being peak popularity of the term). A value of 50 would mean it is half as popular, therefore. For weeks, or months, where there wasn't enough data, Interest Over Time shows as 0.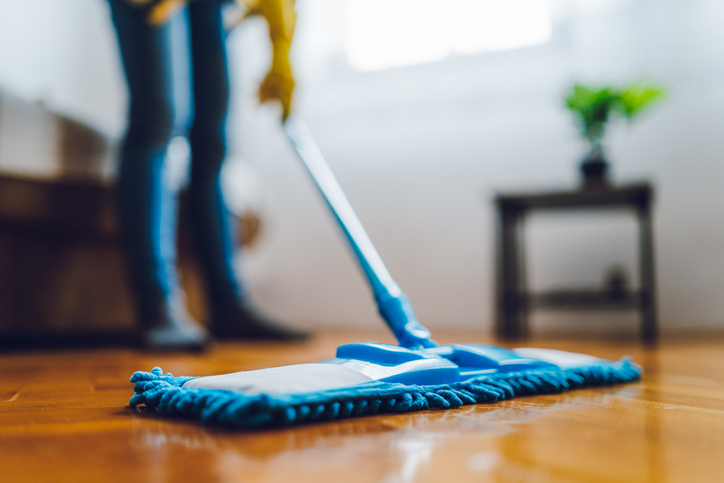 In our study, we focused on twelve different search terms, which we then grouped into 4 categories as follows:
1) Valuables
2) Oven Parts and Items
3) Appliances
4) Household Items
What did we find out?
In terms of our key findings, the biggest difference we noted was in the Household Items group, which saw both TV screens and blinds change drastically from 2019 to 2020.
The search term with the biggest average change was "how to clean old coins", which skyrocketed by almost half (+49%) from March-August 2019 to March-August 2020.
The term with the largest downswing was "how to clean a BBQ", which fell by -10%. It's not hard to see that this reflects our current times. In the 2019 period, when the search term was highest, people were allowed to have parties and visit their friends or family. Compared to the same period this year, when the usual BBQ period was marked by restrictions that limited the amount of contact between friends and family, it's easy to see why there was such a negative change in this search term.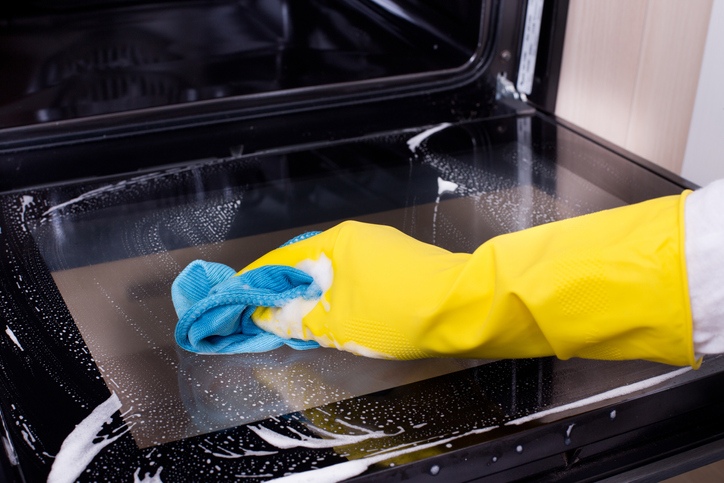 Of all the search terms we looked at, however, only "how to clean an oven" remained the same from March-August 2019 and in lockdown. Pandemic or not, keeping our ovens in tip-top condition is a hot topic.
What else did we find?
The "how to clean a TV screen" search term increased by +44%, which shouldn't be too surprising considering all that time we've been cooped up inside, spending a fair share of it in front of the TV.
The more unusual search terms such as "how to clean oven racks" and "how to clean blinds" went up during lockdown, with increases of +24% and 25% respectively, compared to pre-lockdown times in 2019.
Keeping our windows looking spotless seems to have fared less well; the search term "how to clean windows" fell as a search term by -8%.
Although the increase was especially significant, other items in the Valuables category saw positive increases during lockdown. "How to clean brass" and "how to clean silver" both increased by 14%. This is the only category in which all items sparked more interest in searches during lockdown, which perhaps indicates the increase in re-introducing hobbies back into our lives while we've been inside.
So, there we have it, a glimpse into our cleaning habits and how they've changed in what has been a strange year for many of us. If you'd like to see the results for yourself in full, then be sure to check them out here:
At Oven Pride, we've made it our mission to take the stress out of cleaning the oven, so you can enjoy endless fun and creation in the kitchen. For more information and kitchen cleaning advice, visit the homepage today.