With social distancing and lockdown making frequent trips to the supermarket a little less convenient than before, there's perhaps never been a better time to improve your culinary skills by making those fridge favourites and cupboard essentials from scratch.
The DIY approach can unlock all sorts of new and exciting ways to get creative in the kitchen, save you having to leave the home, and be more cost-effective in the long run too. Plus, it gives you a chance to spend some time with those you love, bonding and trying something new, which is something we all need right now. 
To help inspire you in the kitchen, here's a selection of staple foods you can make at home, from bread and pasta to your favourite condiments. Chef whites at the ready!
Bread
One of the most common cupboard essentials, who doesn't love a bit of bread? The backbone of everything from the staple sarnie to a warming round of toast, bread is an absolute necessity for many households. And because of that, a loaf of bread is usually the first thing to be eaten and always top of the shopping list.
Why not cut down on the cost of buying bread by learning to make your own loaves. This beginner's recipe is easy to follow and a top way to learn about the ingredients that go into bread, as well as to try out your kneading technique. There may be some trial and error, but there's no greater sense of satisfaction than taking a piping hot loaf out of your oven.
Pasta
Another pantry staple, pasta goes down a treat with just about everybody, but sometimes, the store-bought stuff doesn't really cut it. And, if you haven't tried real deal, made-from-scratch fresh pasta, then you're in for something special. It might seem complicated at first, but as this recipe shows, it's really no more than flour, eggs and a bit of an arm workout. And, after you've honed your kneading skills making bread, you'll definitely have no trouble perfecting pasta.
You don't need a pasta machine to be able to make this, but it can certainly help.
Pasta sauce and pesto
Once you've made your pasta, you'll need some delicious, flavourful sauce to go with it. Too often though, the stuff in jars and packets is packed with salt, sugar and additives. Making marinara sauce yourself ensures you're only getting the good stuff. Plus, it's super versatile as well; aside from pasta, it can be used on pizzas, as a dip, and stirred into hearty stews too.
Pesto is another favourite that's likely in your fridge, but again, the jarred variety lacks the punch of the freshly made stuff. Luckily, making your own pesto is even easier than marinara, and takes no cooking time whatsoever. Fresh, pungent and completely irresistible, after tasting pesto that you've made from scratch, there's really no going back to the jarred variety.
Soup mix
It may not be soup season right now, but a handy addition to your cupboard is this powder mixture you can use as a base to your favourite soup recipes. Using only five basic ingredients, it's great to have on hand when you're in a bind and don't have much else in your cupboard. One batch of this recipe makes the equivalent of nine tins of soup, so you can easily make larger amounts and store the powder away for later. Not the flashiest or fanciest thing, but definitely useful in a pinch.
Granola bars
If there are any dedicated cupboard raiders in your home, then you'll be used to seeing the crisps and snack bars getting scoffed first. And the price you pay for repeatedly buying things like granola bars can really mount up. Why not give these DIY granola bars a try instead?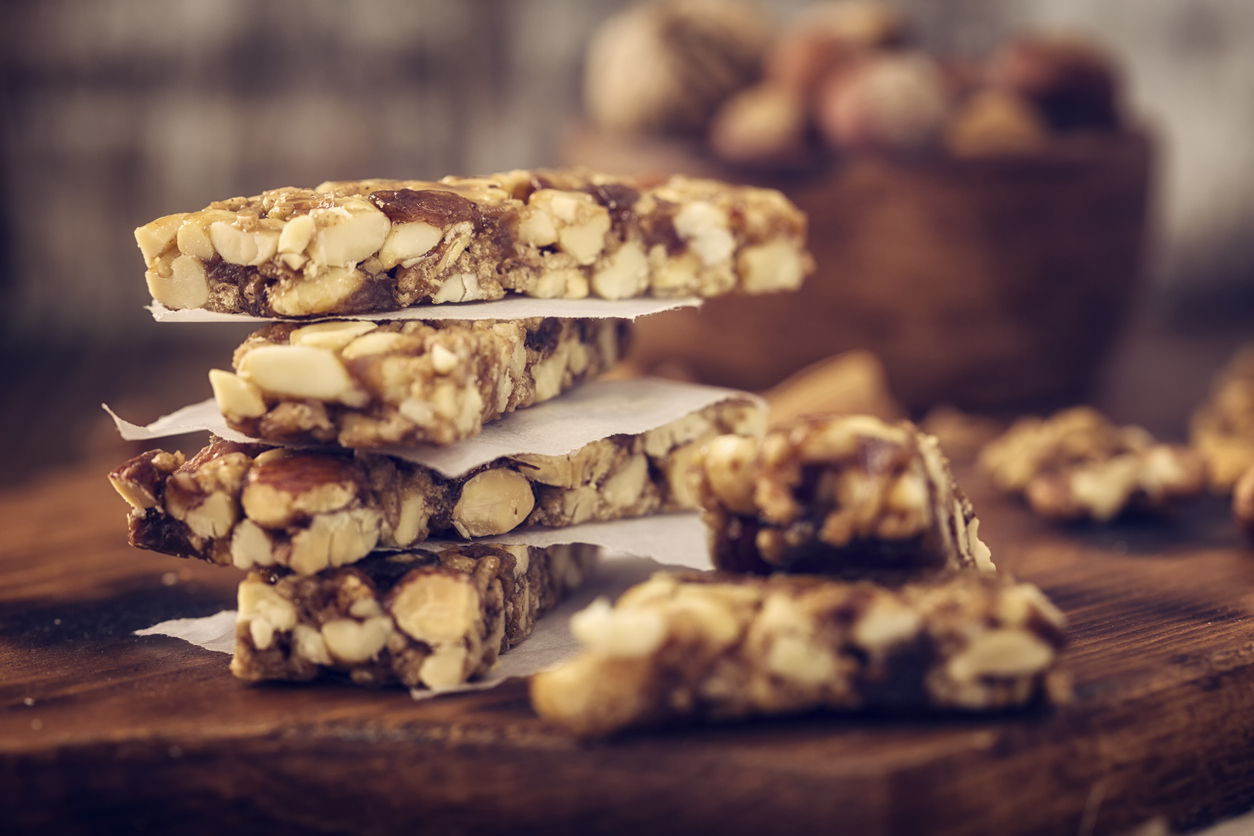 Packed with plenty of healthy fats, fibre from the oats, and a protein punch thanks to the peanut butter, these are a real breeze to make. You can even customise them with things like chocolate chips, nuts, banana chips and dried fruit. They freeze for up to one month as well, so you can enjoy a few and put the rest away for later.
Mayonnaise
Don't forget about condiments, either. Homemade versions of your favourite sauces can really turn a humdrum dish into something special. And if your jar of mayo is looking less full than you'd like right now, then why not give this version a go instead?
Delicious and creamy, with a lovely kick from the white wine vinegar and lemon, you can even throw in some minced garlic to make your own aioli – an excellent way to transform a plate of chips!
Tomato ketchup
Whether you've run out of sauce or have a few too many tomatoes that you don't know what to do with; making your own tomato ketchup is a great way of using them up. This ketchup recipe is well worth trying out, making use of a number of other kitchen and cupboard staples you'll probably have in your home.
Packed with flavour, this is sure to add a rustic touch to burgers, hot dogs and plenty of other summertime favourites during your lockdown BBQ.
Thai green curry paste
The green curry paste sold in jars can be a little on the pricey side, and even when kept in a fridge, it doesn't tend to last long before going off. This recipe has plenty of pungent fragrance and flavour, and can easily be made vegetarian too. There are a few special ingredients you might not have at home already, but if you can track down everything that's needed, it's well worth making. What's more, it's super versatile too, allowing you to make all sorts of curry, noodle and soup dishes with your favourite meat, tofu and veg for a delicious family meal with a difference.
At Oven Pride, we've made it our mission to take the stress out of cleaning the oven, so you can enjoy endless fun and creation in the kitchen. For more information and kitchen cleaning advice, visit the homepage today.