If the Easter Bunny was a little too generous with the chocolate eggs this year, then you and your kids have probably had more than your fair share of sweet treats. But let's not do the unthinkable and throw out perfectly good chocolate either.
Instead of disposing of or trying to whittle away at what's left of your Easter egg pile, a little bit of kitchen creativity can turn that stash into delicious desserts everyone can enjoy.
In the event that you do have leftover Easter eggs (hey, it can happen), why not give these top-notch recipes a try?
Crispy Chocolate Fridge Cake
Something simple to start with, this crispy chocolate fridge cake lets little ones show off their culinary flair and is a breeze to make. It's pretty much a case of melting your leftover eggs, tipping the rest of the ingredients (minus the mini eggs) into a bowl and coating everything with the delicious, gloopy melted choc. Plus, you'll be left with a bowl that most definitely needs licking clean afterwards.
Gluten-Free Coconut Cherry Brownie Slice
Decadent brownies packed with zingy cherries that are gluten-free too? Yes, please. With coconut sugar, coconut flour and desiccated coconut, it's heavy on the tropical fruit, but if that's your thing, then you're in for a real treat. Dark chocolate and pure cream keeps everything rich and indulgent – when it comes to brownies, what more could you ask for?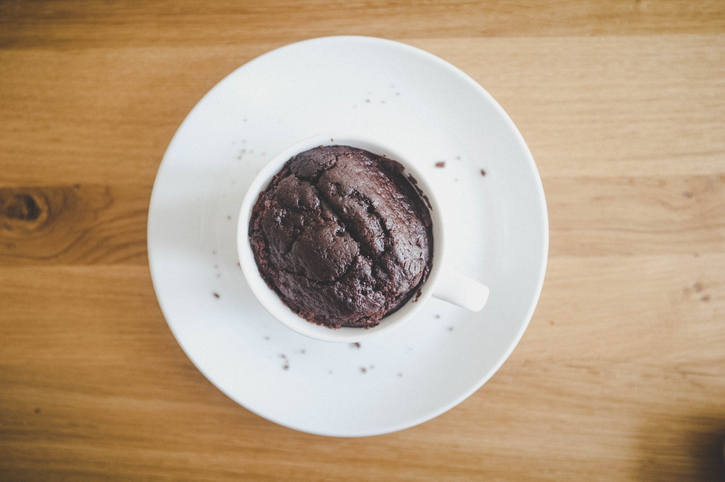 Two-Minute Chocolate Mug Cake
Sometimes you want something that's a bit naughty, but don't fancy all the mess and effort that comes with it. This chocolate mug cake was made for moments like this. All you need is six ingredients, a mug, a microwave and two minutes of your time. After that, it's a case of digging into the chocolatey goodness inside.
Vegan Passion Fruit Chocolate Tart
If you or anyone in your family is vegan, then we'd highly recommend this delicious passion fruit chocolate tart. Basing the filling around tofu might sound a little odd, but the silky soy pairs well with the decadent chocolate. Plus, the zingy pulp of the passion fruit cuts through the base's richness, keeping the flavours varied and irresistible. A real treat for anyone with a plant-based sweet tooth.
Easter Egg Rocky Road
Another simple one the kids can get involved with, these Easter egg rocky roads are perfect for parties and get-togethers (when those are back on the cards). Crunchy, chewy and sweet, it's another case of melting the chocolate and mixing everything up in a bowl for good measure – not that you'll hear any complaints from us.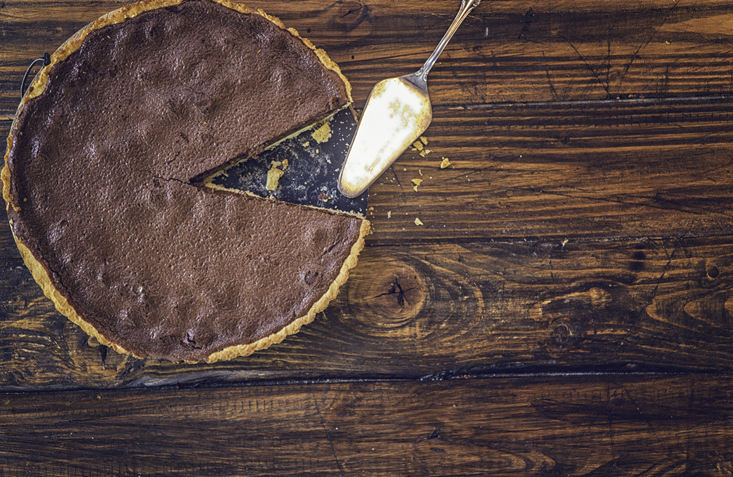 No-Bake Chocolate Ganache Tart
Simple yet utterly delicious, this no-bake chocolate ganache tart is low on effort but big on rich flavour. An easy way to turn your leftovers into something a little luxurious, the glossy ganache and crumbly, nutty base turn into a delicious tart in the fridge overnight, without so much as a turn of your oven's dial. And with sweet raspberries for a fruity kick, it's tough not to tuck into this first thing in the morning!
Creme Egg Chocolate Brownies
You're bound to have a surplus of Creme Eggs after Easter's over, so why not put them to use as part of these tasty chocolate brownies? Deliciously gooey and chewy, every bite of these little treats is one to savour.
Slow Cooker White Chocolate Fudge
Slow-cooked fudge might sound stranger than fiction, but this white chocolate variety has to be tasted to be believed. Speckled with vibrant raspberries and pistachios, these bite-sized treats may look like something from a luxury chocolatier, but it's actually only five ingredients – and the slow cooker does most of the work for you!
They'd easily make for great little presents for your loved ones too. Why not send them some and watch the rave reviews come flooding in?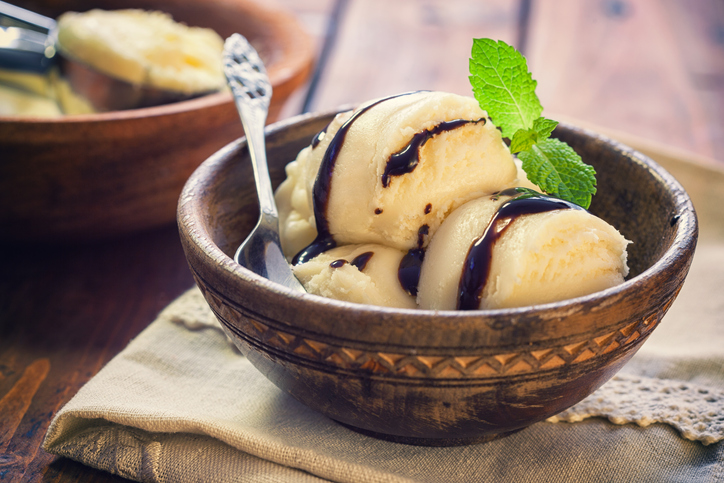 Easter Egg Chocolate Ice Cream
Award-winning food blogger Tin and Thyme knows that sometimes leftover Easter eggs can be too much of a good thing. That's why her leftover Easter egg ice cream recipe is perfect for keeping in the freezer for a few days until your choccy desire strikes once again!
Flavoured with fresh mint and vanilla extract, this no-churn ice cream makes for a refreshing bowl, and with sunny days on the horizon, that's just what we'll need as the temperatures rise.
Salted Chocolate Pots with Caramel Sauce
Salted caramel is in right now, so why not get in on this tasty trend by making these salted chocolate pots with a luxurious caramel sauce? The ingredients are simple, but you need to do a bit of searching either in-store or online for fleur de sel – a high-quality salt that's sought after by some of the best chefs in the world.
And once you've made them, make sure you take a big spoonful to really sample every layer at the same time.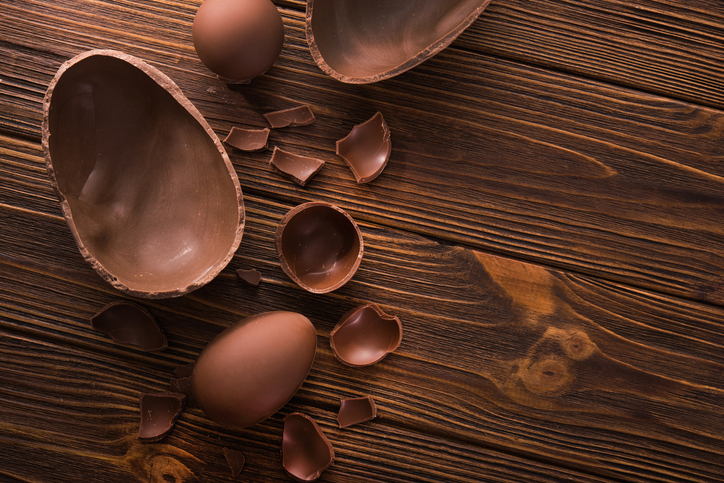 Quick ideas for leftover Easter eggs
Remember, there are all sorts of other things you can do with your leftover eggs. Use these other methods if you have several remaining eggs you're looking to offload:
Melt your leftovers and use them to drizzle over cakes and biscuits
Turn leftover eggs into chocolate sauce for pouring over things like ice cream – it'll keep well in the fridge too!
Chop up your remaining choc into bits to use as chocolate chips in cookies, flapjacks, and brownies
At Oven Pride, we've made it our mission to take the stress out of cleaning the oven, so you can enjoy endless fun and creation in the kitchen. For more information and kitchen cleaning advice, visit the homepage today.