With schools across the country having been shut since March, the extended time off has certainly been a blessing for kids, but somewhat more stressful for parents attempting to juggle working from home with keeping the little ones busy. And now that we're in the middle of what is pretty much an extended summer holiday, there's a chance they may be getting a little restless with all their free time.
In these stressful, anxious times, it's important to keep the family home relaxed and positive in a way that lets them have fun but also allows you to stay focused on completing your daily tasks and duties in your home office. So, to help keep the kids entertained this summer, we've come up with a list of fun activities for them to try.
1. Create a game box for them
Having a go-to that can be relied upon when you need to concentrate on your work that'll keep them distracted is always a good thing to have on hand. Fill a box with little things you know your child likes – think items such as easy puzzles, colouring books and small toys – that provides them with plenty of variety for a few hours, while you can get on with Zoom calls, answering emails and whatever else you need to focus on.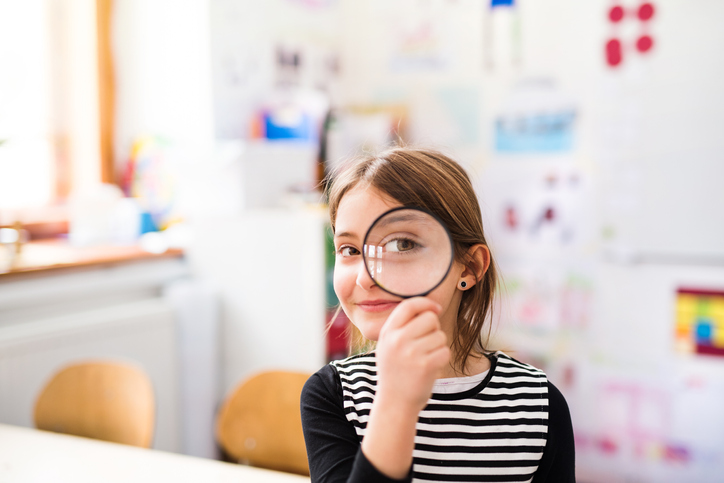 2. Design a treasure or scavenger hunt
A scavenger hunt always goes down well with inquisitive children. There's no need to come up with anything elaborate or complicated, although you can tinker with the format depending on how busy you are.
Make a list of things or a series of clues to items they can find around the house. These can either be things you've hidden or something as simple as "a blue item". Likewise, you can provide them with a written list or a page of photos they can tick off as they progress, or you could even let them use the camera on your phone to snap pictures of the things they find.
3. Let them listen to an audiobook
Since you're short on time through the day, an excellent way to keep your child's mind stimulated and entertained is by picking up audiobooks of their favourite stories for them to listen to. Depending on their reading age, it's good to let them sit down and turn the pages along with the friendly voice reading to them. Plus, it's a good way to get them away from screens! If you can't find a recording of their favourite book, then you can always record yourself on your phone.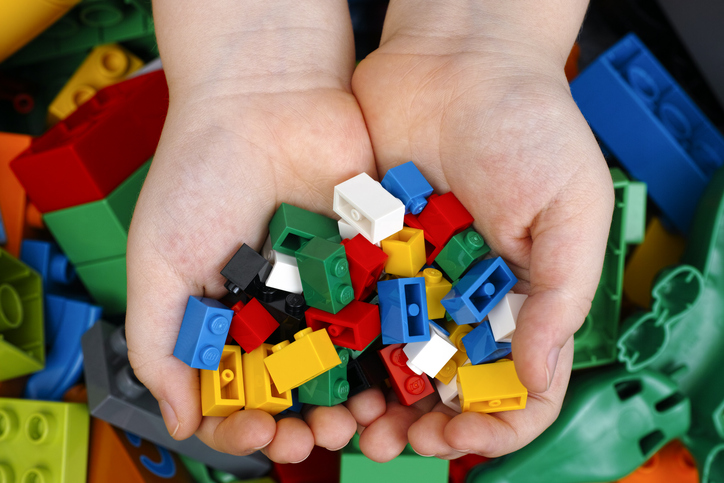 4. Keep creative toys on hand
A healthy supply of things like Lego, puzzles and Play-Dough can be essential at times like this, since there's an endless number of things they can make with these creative toys. Why not set them a challenge at the start of the day to create something using what they have or just let their imagination run wild? Not only will it flex their creativity it'll also help to build up their spatial awareness and reasoning too.
5. Make an ideas box
When you have some free time, you can brainstorm some ideas with your children about what they can do whenever they're a little bored. Write down their suggestions on little pieces of paper and place them in an empty box. The next time they're antsy or struggling to think of things to do, let them pick out one of their own suggestions. Since it was their idea, it'll help to lend a sense of achievement once they complete it. 
6. Get them active with The Body Coach
If their favourite lesson at school is PE, then they might be missing their physical activity. One of the biggest and best success stories to come out of the pandemic has been Joe Wicks, aka The Body Coach, and his daily YouTube PE lessons. Based around the principles of high-intensity workouts, his 30-minute video lessons have been a big hit with kids across the country, getting children active in the safety of their living rooms.
Although his daily lessons have now finished for the summer, you can still watch loads of his videos on his YouTube channel. His page has plenty to choose from, and there are even some videos that include exercising with Spider-Man too!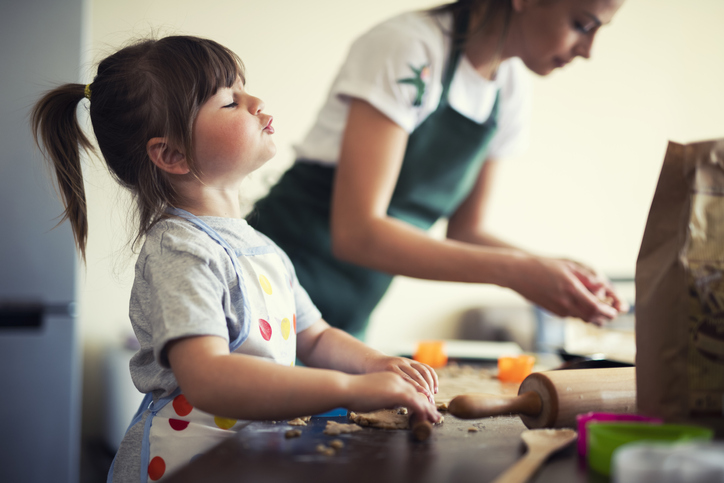 7. Have some fun in the kitchen
When you're making meals for the little ones, instead of trying to keep them busy while you prepare things, why not have them help out in the kitchen and let them be your very own sous chef alongside you?
With plastic bowls and child-friendly utensils, they can help you out with things like:
Washing fruits and vegetables
Mixing dry and wet ingredients
Scooping or stirring ingredients
Mashing soft ingredients such as bananas
There are all sorts of healthy foods and snacks you can make with them like smoothies, pita pockets and nutritious wraps, and they're a great way to get them thinking about nutrition in a fun and easy way.
8. Let them make their own bubbles
There's something about blowing bubbles that never seems to get old. Another way to foster their creative side is by making their own solution and letting them have fun in your garden! Try the following DIY bubble recipe:
1/2 cup corn syrup
3 cups water
1 cup dish soap
Stir the corn syrup in the water first, and then gently mix in the dish soap, taking care not to form any bubbles in the process. Once that's done, you can use pipe cleaners to create makeshift bubble wands in whatever shape they so desire. And who knows, the temptation to get involved might even let you indulge your own inner child after a long day at work too!
At Oven Pride, we've made it our mission to take the stress out of cleaning the oven, so you can enjoy more time with those who matter most. For more information and kitchen cleaning advice, visit the homepage today.