Whether you follow a vegan diet or you just fancy increasing your intake of the good stuff, vegan smoothies are as delicious, filling and healthy as those made with animal products like milk and yoghurt. And if lockdown has seen your diet take a bit of a dip, then it's always good to have something nutritious close to hand now that summer's just around the corner.
Packed with delicious, nutritious fruits and veggies, the humble smoothie is like a health kick in a glass. And by taking the vegan route with your blended up beverages, you'll be drinking in all kinds of plant-based proteins and good fats with every sip too.
If it's something to start your morning with or just a healthy pick-me-up throughout the day, why not give these delicious vegan smoothie recipes a try next time you're in the mood for something a little more nourishing?
Sunshine Smoothie
With the summer sun on its way (we hope so, anyway), this Sunshine Smoothie might be the perfect drink to celebrate the new season with.
As vivid and vibrant as a summer's day, it's packed with zingy pineapple and lime, while the carrot juice gives it a standout orange appearance. Plus, you'll get some top-notch anti-inflammatory health benefits from all the ginger too.
Pro tip: soak the cashews over night, so they're easier to blend. Nobody likes a gritty smoothie – the clue's in the name after all!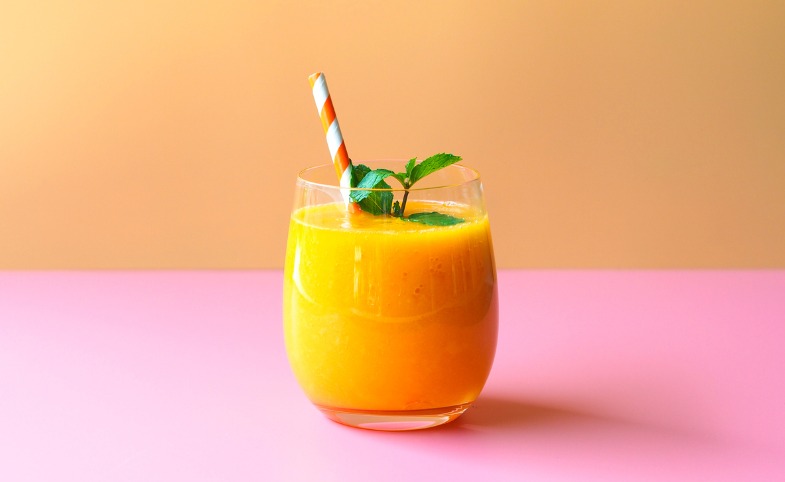 Peanut Butter Vanilla Green Shake
Before that bag of spinach in the fridge has a chance to go soggy and limp, we'd definitely recommend throwing it into your smoothies. Take this peanut butter vanilla green shake, for instance.
Though liquid spinach might not sound like the most appealing thing in the world, when you combine it with creamy non-dairy milk, peanut butter, banana, ground cinnamon and vanilla extract, it makes for a deliciously rich smoothie.
Plus, it has flax seeds in it, so you know you're getting a serious step up in the healthy ingredient department.
Chia Seed, Berry and Cardamom Smoothie
Chia seeds aren't for everyone; they go a bit jelly-like when they're left in liquid. But blended up with the rest of the ingredients of this berry smoothie, it creates a thickness that makes it a real treat.
Though you have to let the seeds expand for an hour or so, it's well worth waiting for. Cardamom is an ingredient that's usually found in curries, so its appearance here is a little strange. But its fragrant, herbal-y, minty flavour certainly adds to this fruity, creamy smoothie.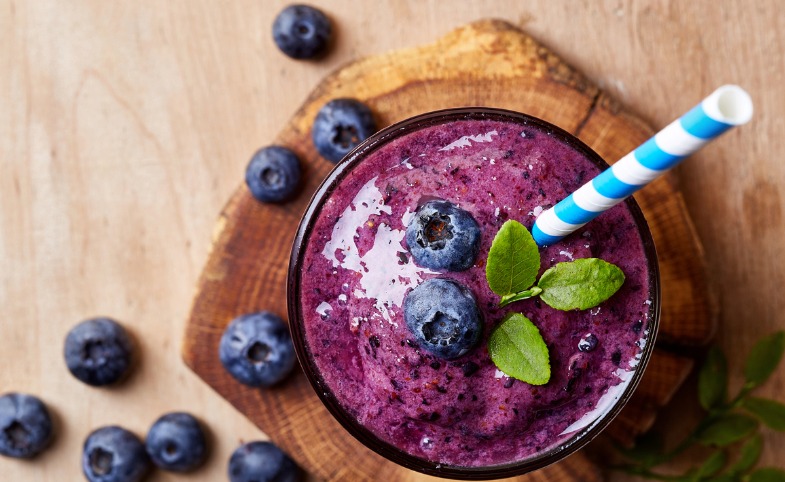 5-Ingredient Detox Smoothie
If lockdown has left your diet a bit on the, well, decadent side, then this 5-ingredient detox smoothie is just the trick. Loaded with antioxidants, fibre and immune-boosting ingredients, it's a start-over smoothie that does the body a whole heap of good. It's like having a brand-new you at the end of each glass.
You can even add some silken tofu for an extra protein hit too. This is a much softer tofu variety that's often used in desserts, so try to steer clear of the firmer versions if you decide to use it. The mix can even be made and kept as ice lollies – perfect for a healthy snack on a hot day.
Mint Chocolate Green Smoothie
We can't be healthy all the time. Sometimes, we just want to curl up on the couch with a bowl of ice cream and binge-watch Netflix. Consider this Mint Chocolate Green Smoothie the happy medium.
It's lovely and green from all the kale and avocado, which are full of vitamins, fibre and lots of other good stuff, while the peppermint extract and chocolate make it taste just like your favourite scoop of mint choc chip – just with way less sugar and fat.
Plus, the vanilla protein powder makes it great for some post-workout sustenance if you've been hitting the gym lately.
Creamy Mango Smoothie
Sometimes it's the simple ones which are the best. With just a handful of ingredients and very little prep time, make this mango smoothie your go-to next time you fancy a fruity treat.
Sweet, creamy and vivid, a sip on this on a summer's day definitely goes down well when the temperatures rise. Make sure you've got this sweet treat's secret ingredient, fresh lemon juice, to hand; it helps to make all the flavours stand out a little more and puts the finishing touch to this already delicious smoothie.
Strawberry Oatmeal Breakfast Smoothie
For something fast, hearty and filling in the morning, you can't go wrong with this strawberry oatmeal breakfast smoothie. Simple and smooth, it's sure to get your day off to a bright start.
Agave nectar might be difficult to track down, but it's well worth finding. Not only does it have plenty of natural sweetness, it's used in plenty of other plant-based recipes too!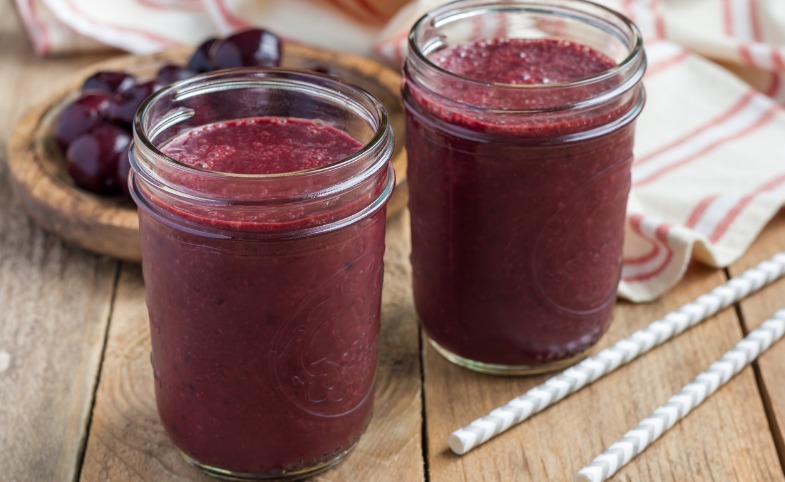 Chocolate Cherry Smoothie
Another drink that sounds deceptively decadent on paper, this chocolate cherry smoothie is actually hiding a serious health injection.
Big on flavours and rich with magnesium, antioxidants, protein fibre, the list of ingredients reads like a health fanatic's shopping list: kale, chia seeds, cacao powder, almond milk, banana and cherries. What's not to love here?
At Oven Pride, we've made it our mission to take the stress out of cleaning the oven, so you can enjoy endless fun and creation in the kitchen. For more information and kitchen cleaning advice, visit the homepage today.